Books measure 8.5″H x 7″W and are made from acid-free paper. They contain 200 pages which can be either lined or blank or can contain your own printed material. Books lie flat when opened, making them excellent for drawing or journaling.
Lined or blank books start at $60. Price is variable for books printed with your content. 
If you are interested in ordering a custom handmade book, please fill out the form at the bottom of the page. Many of these have been claimed by others, but often I can make another similar to the one that strikes your fancy.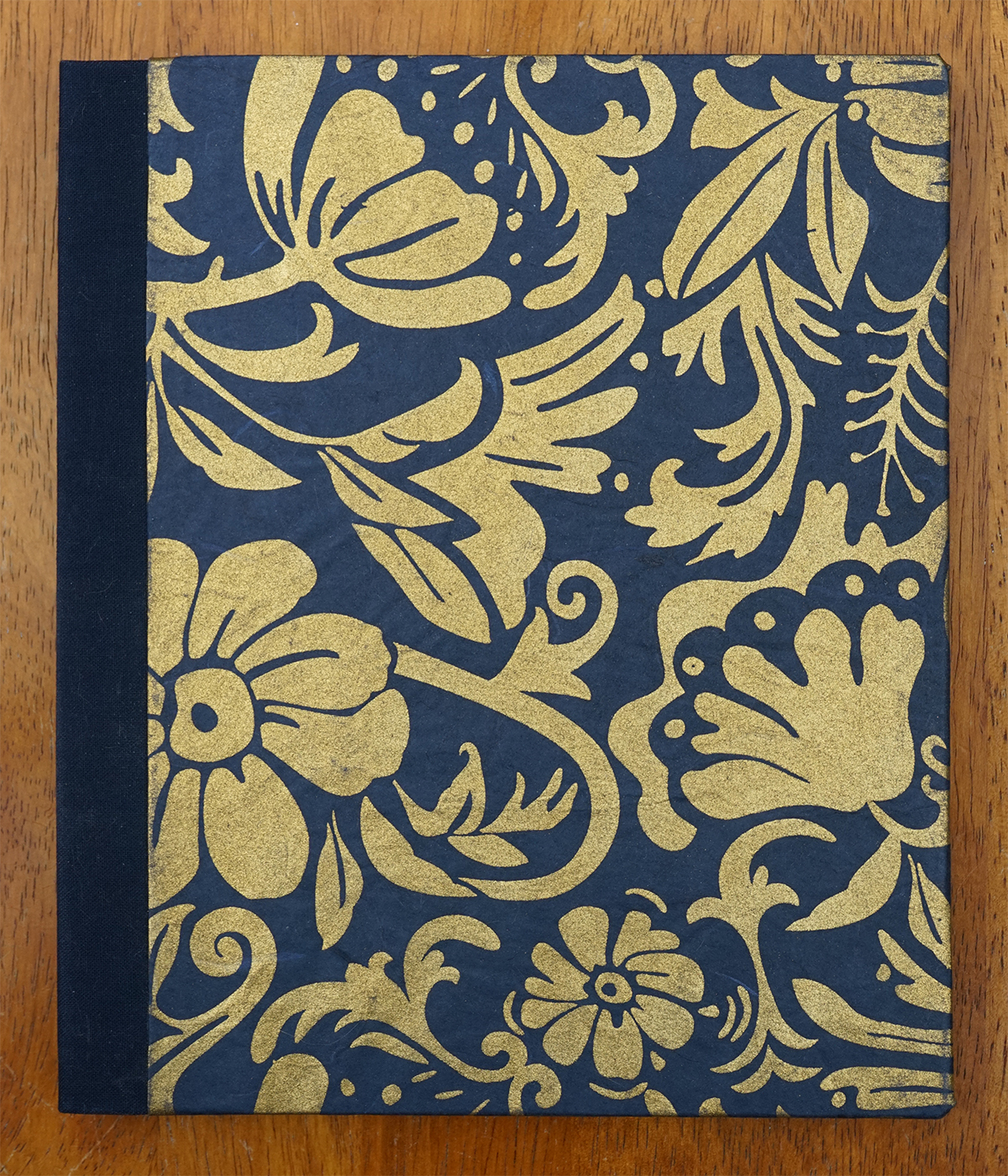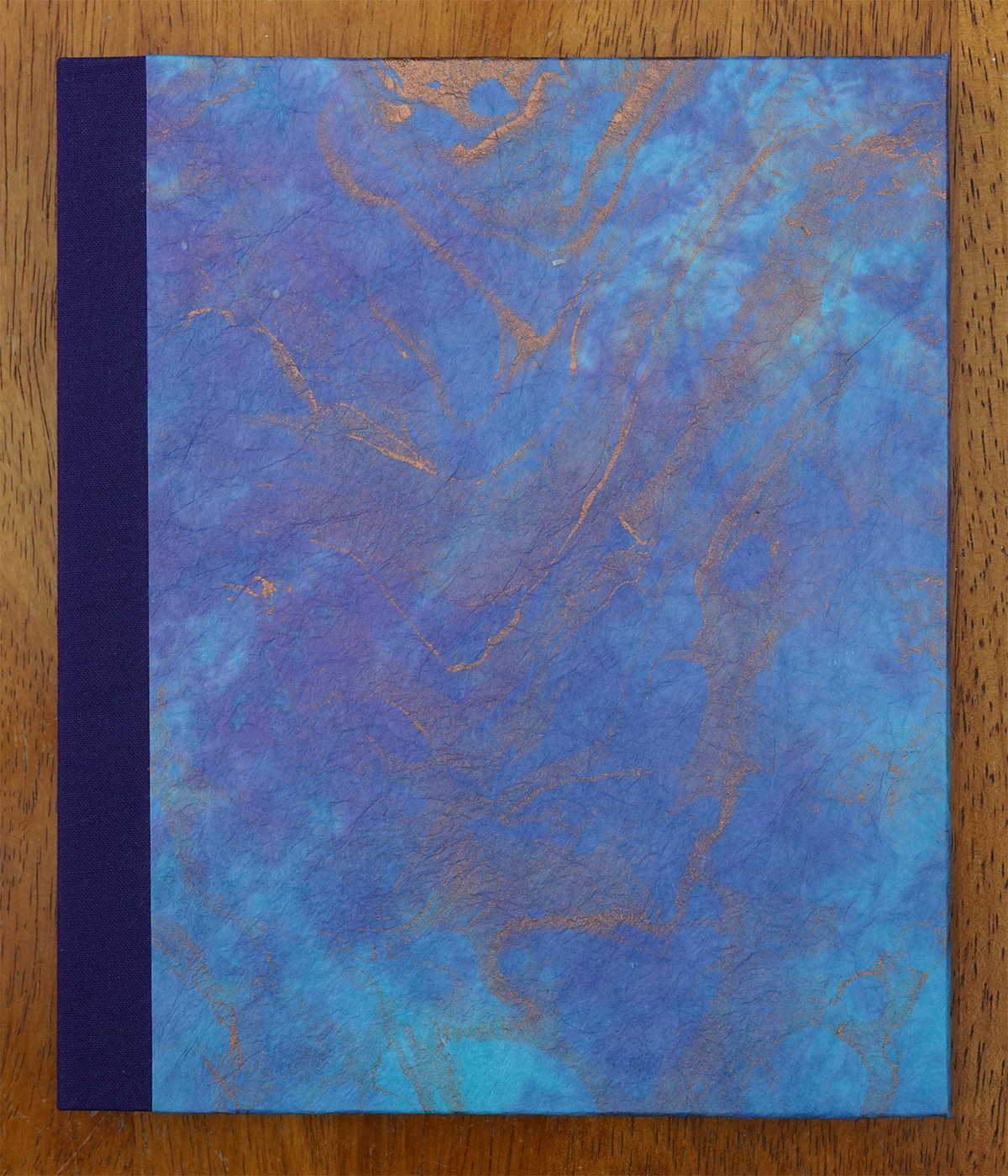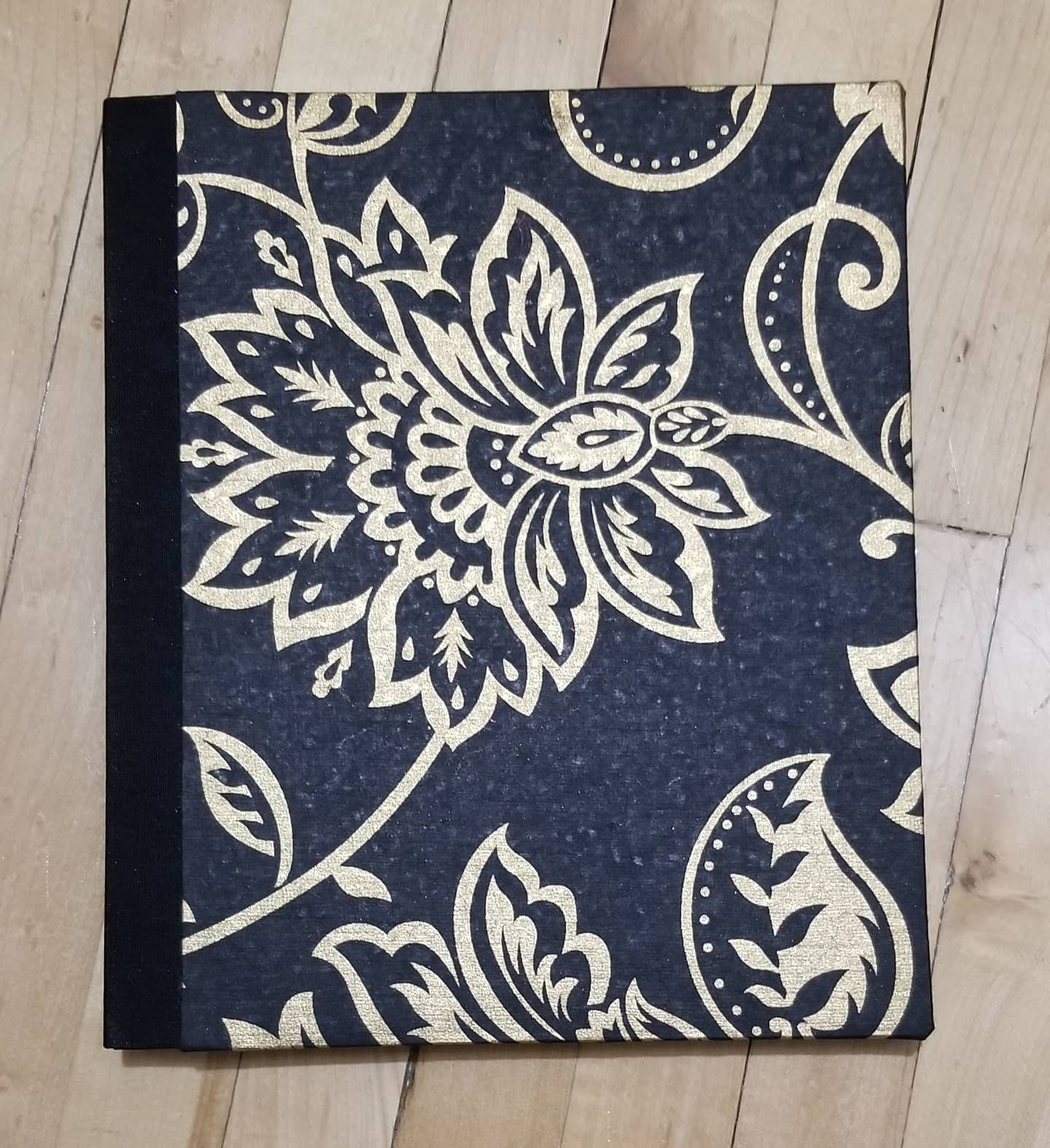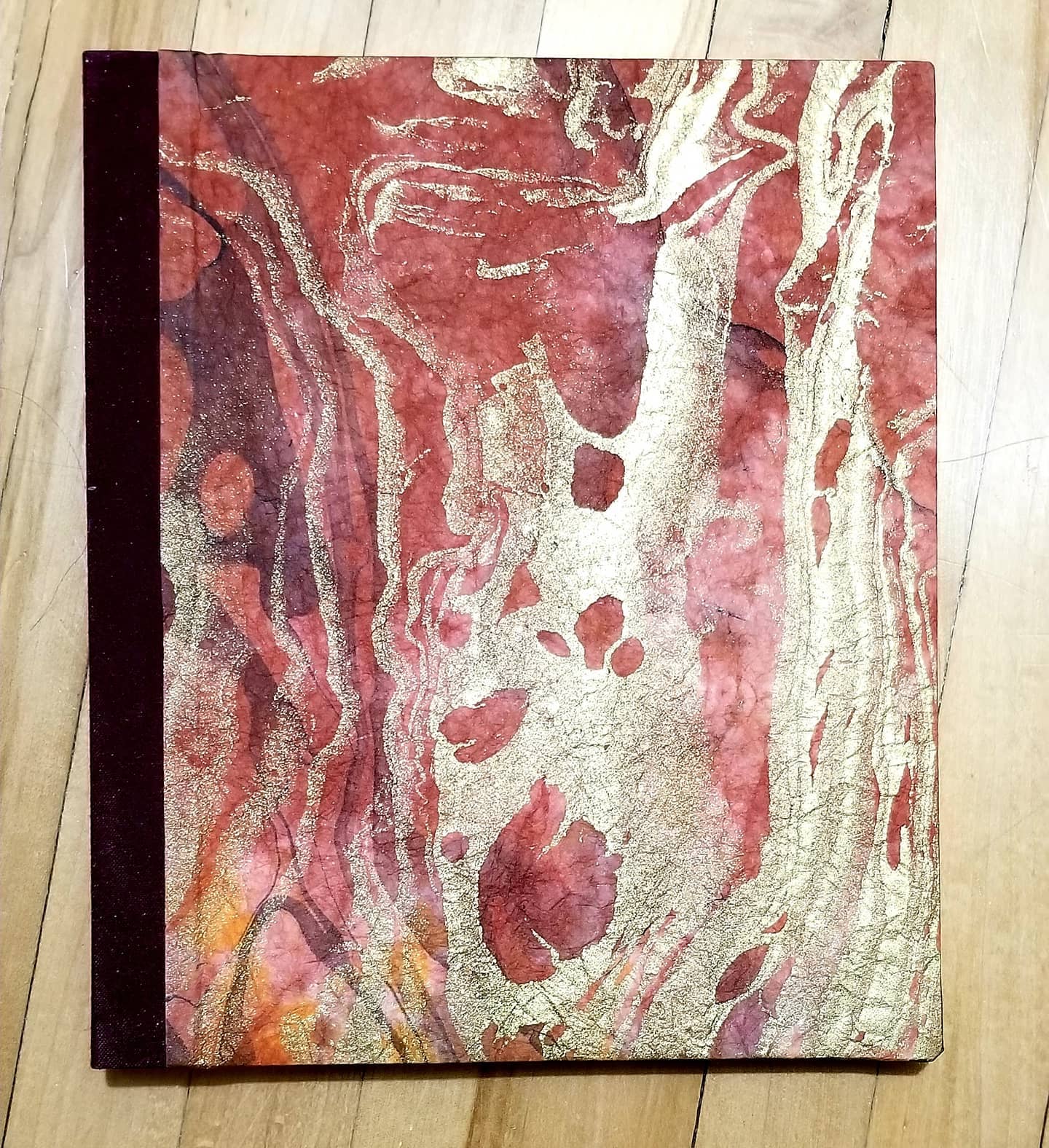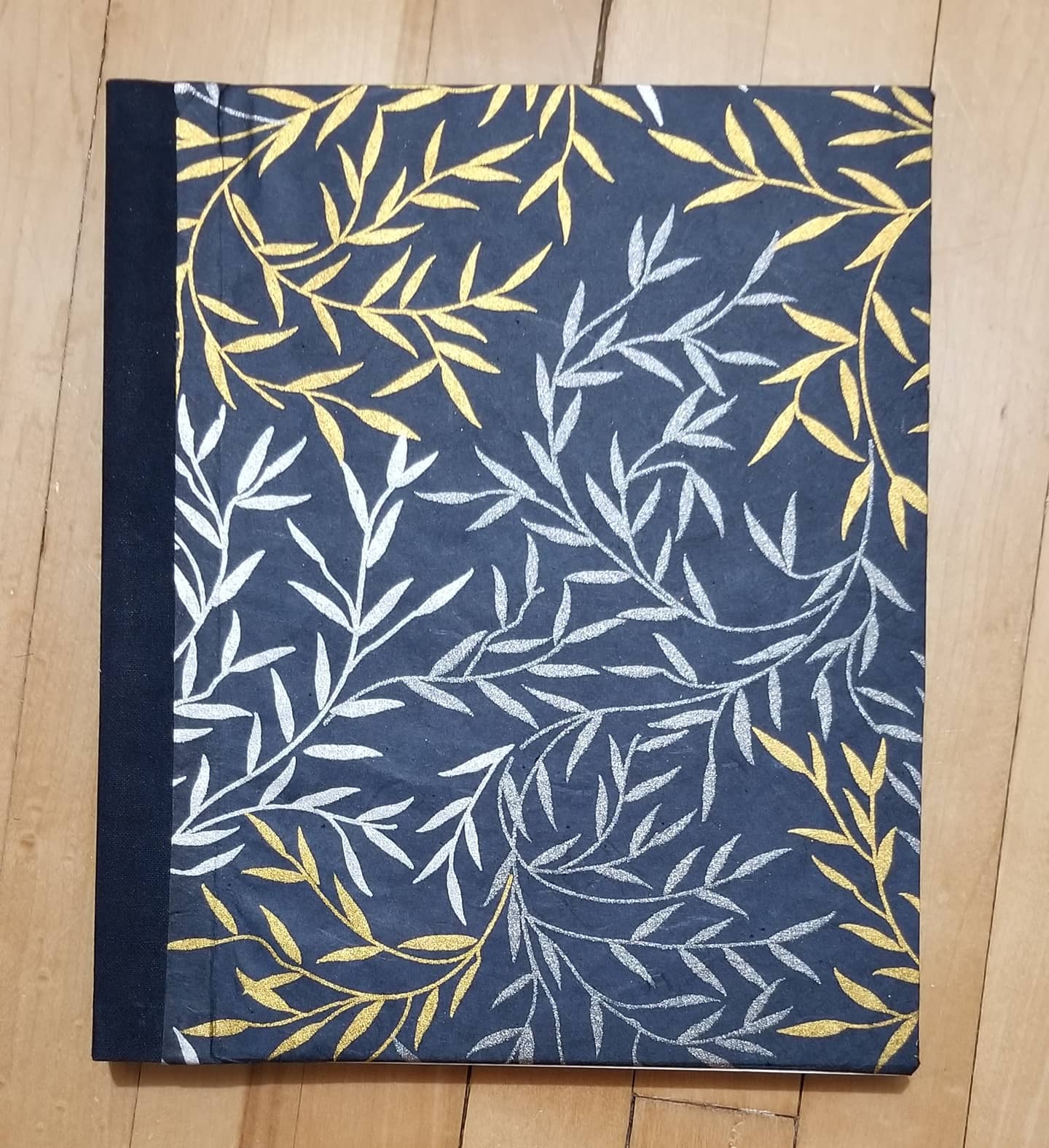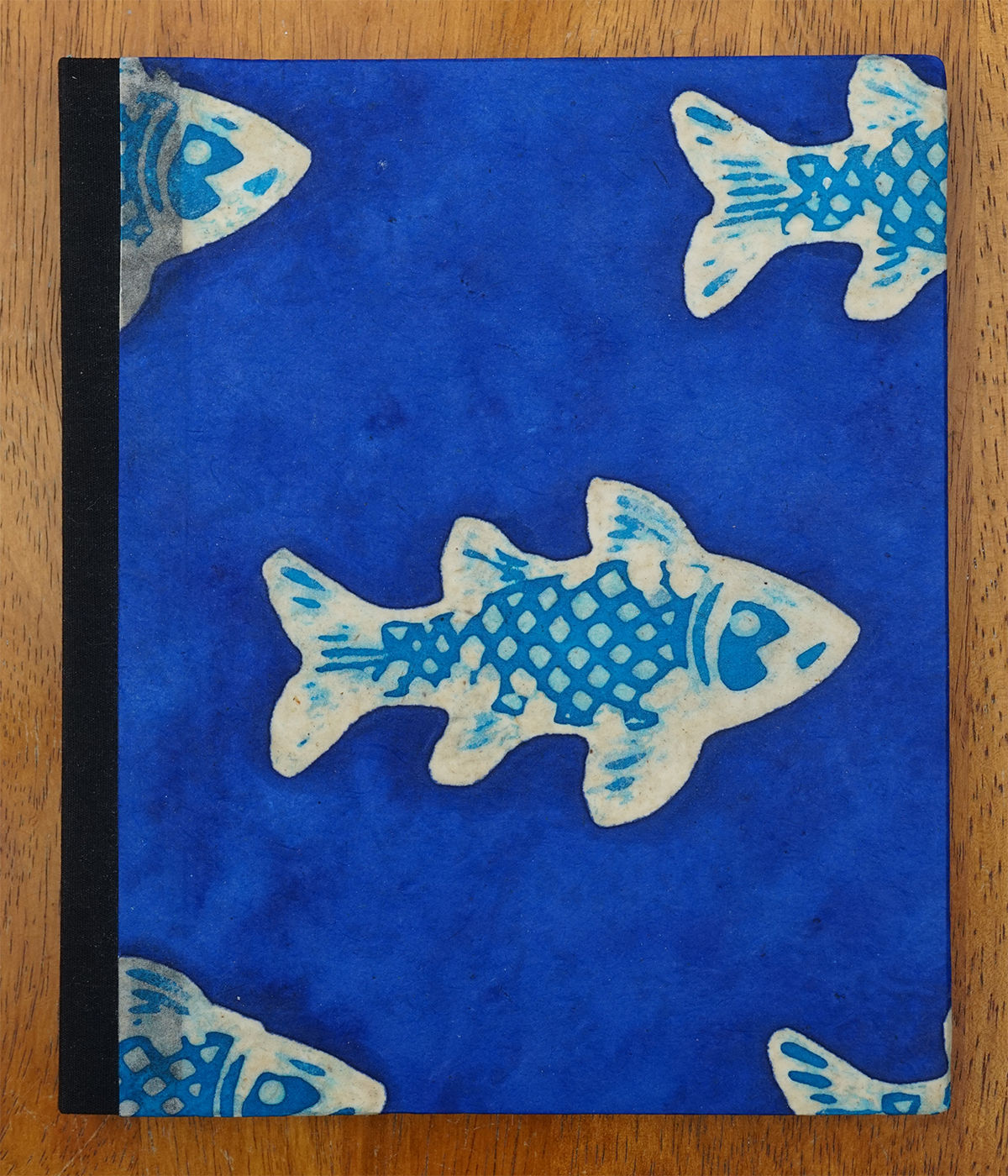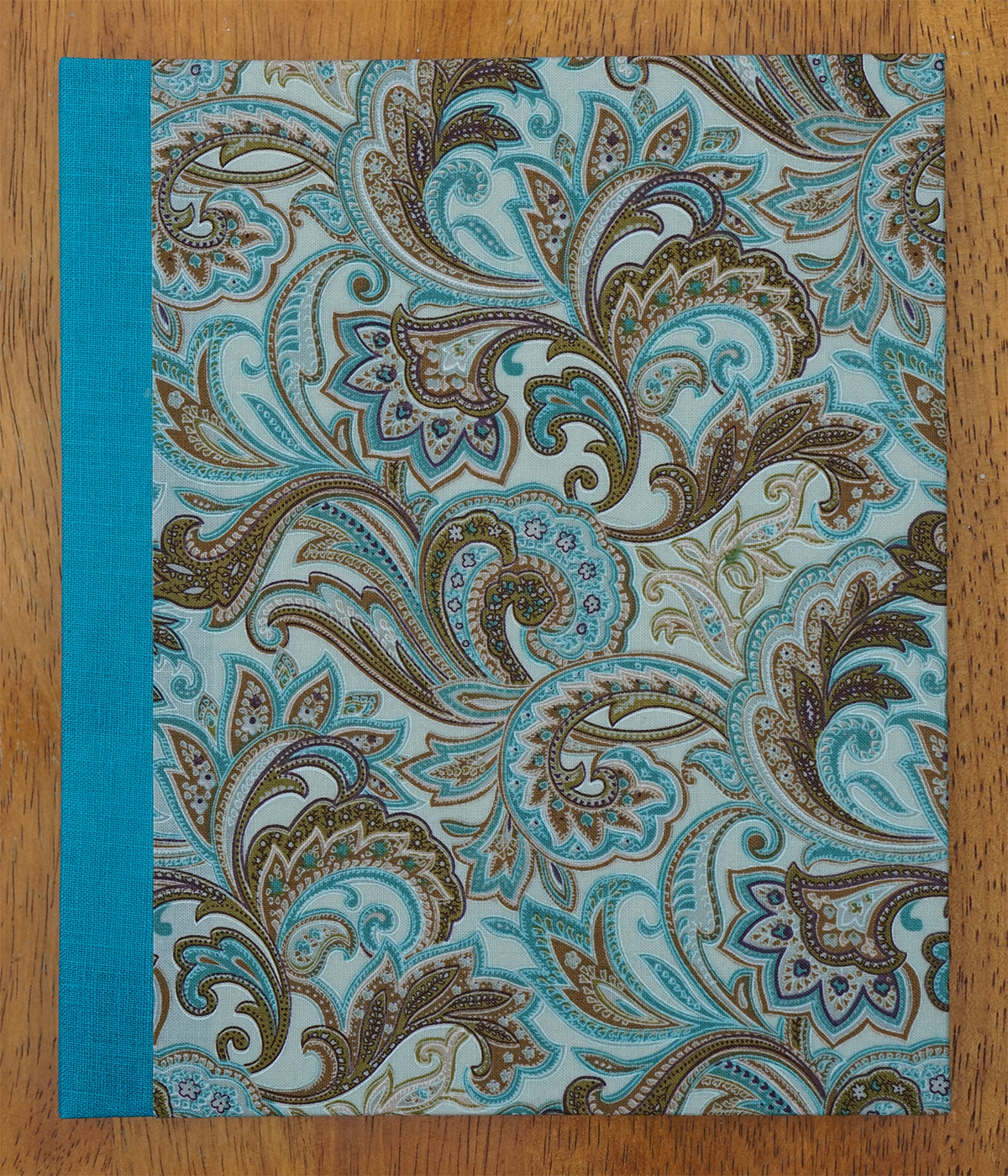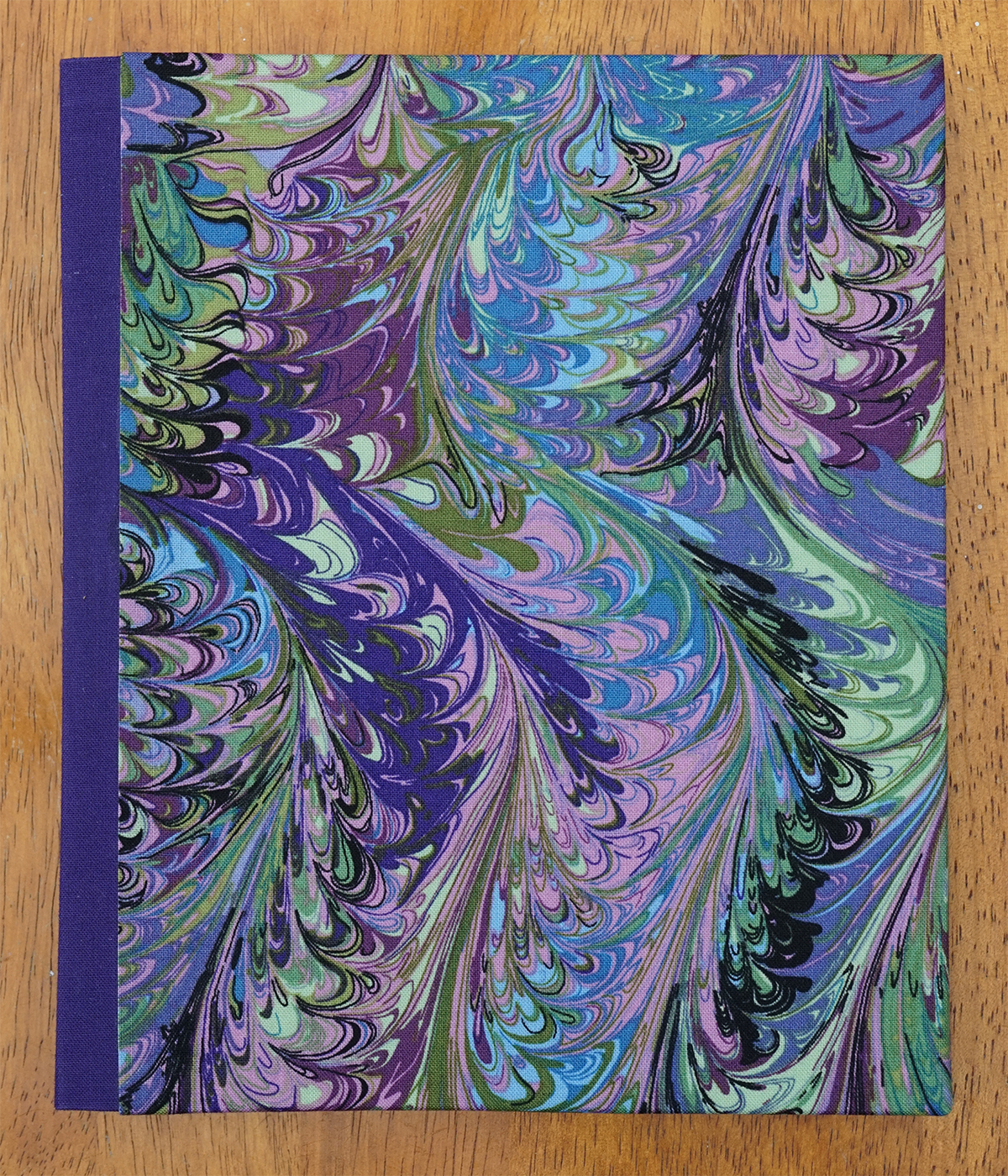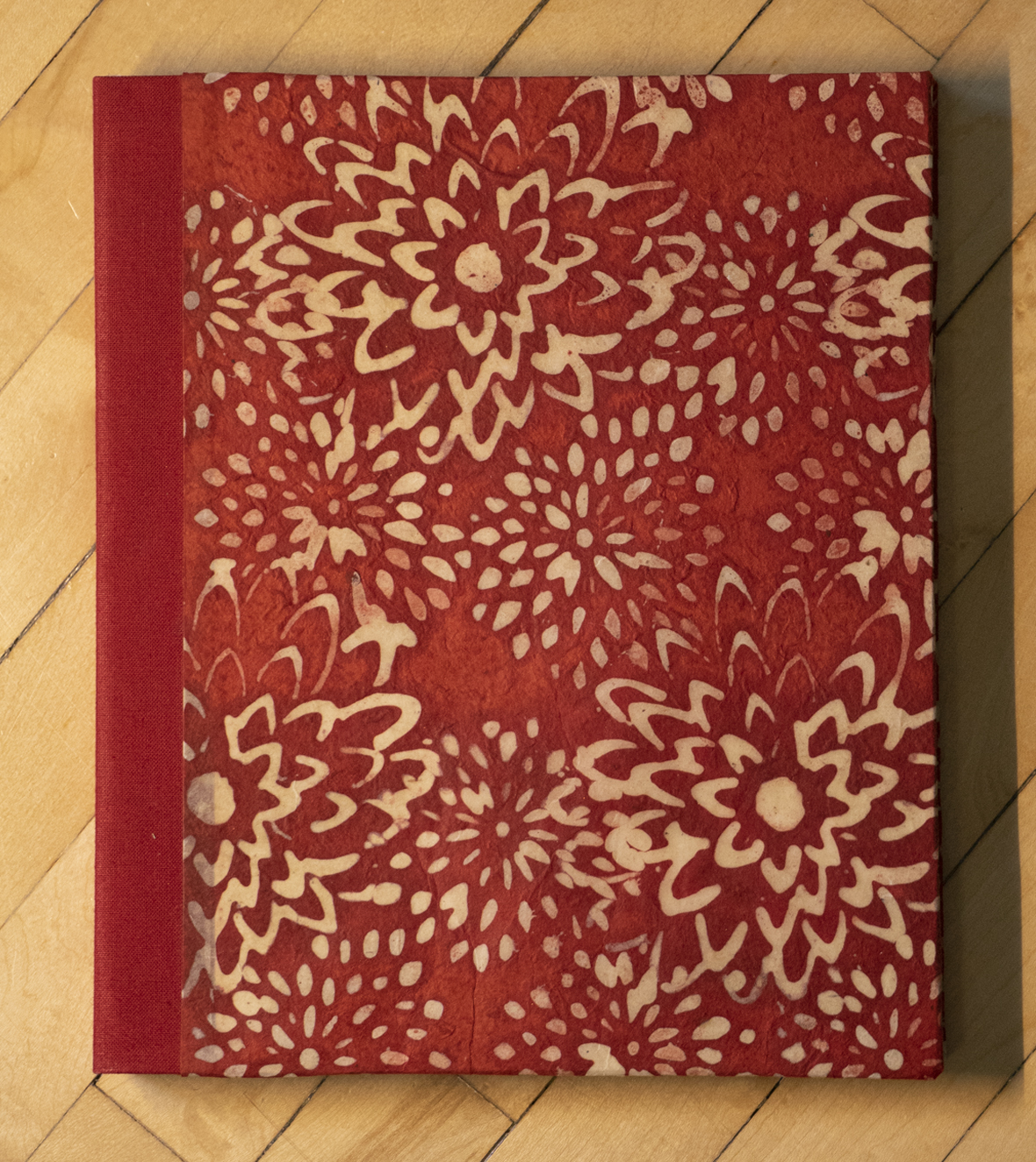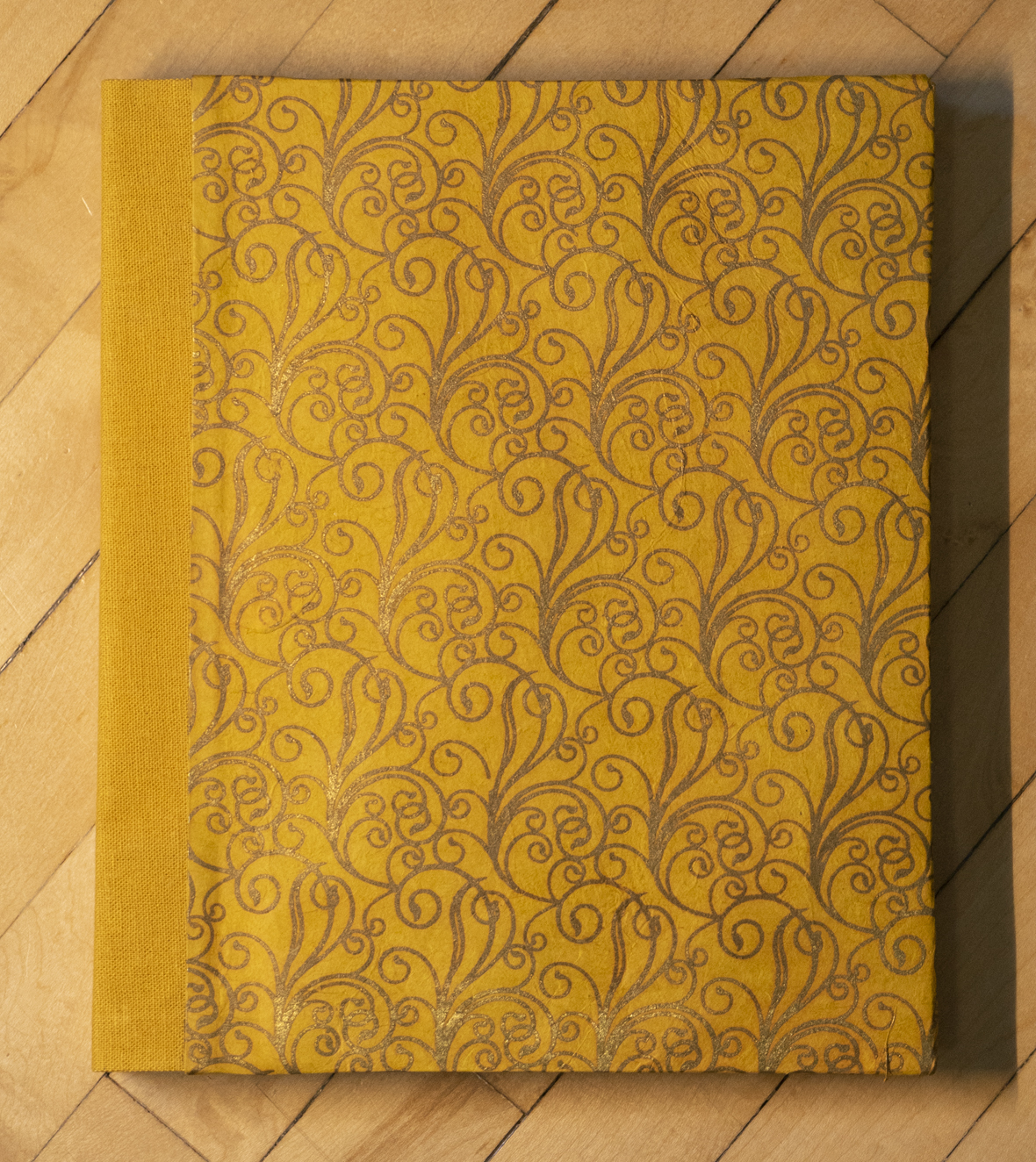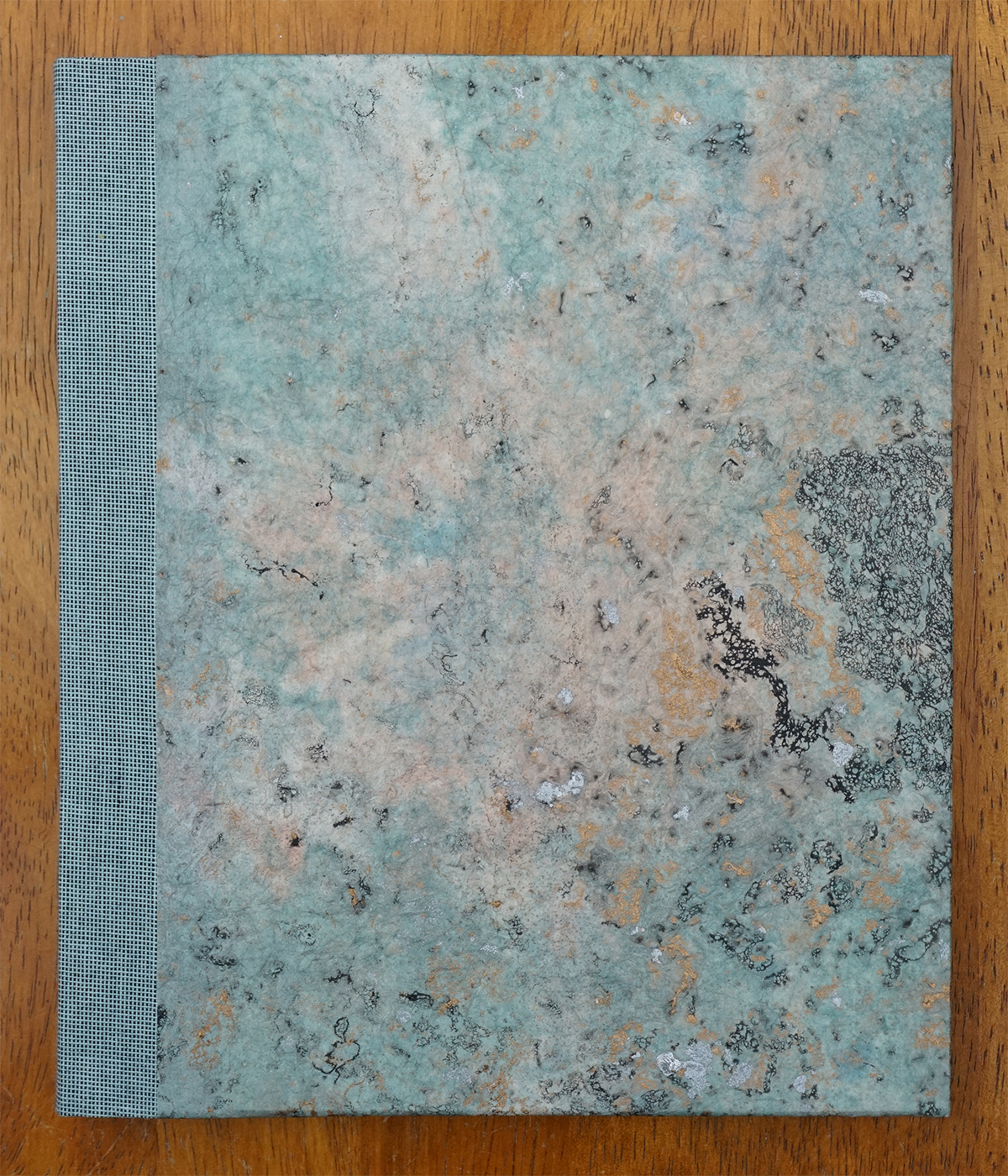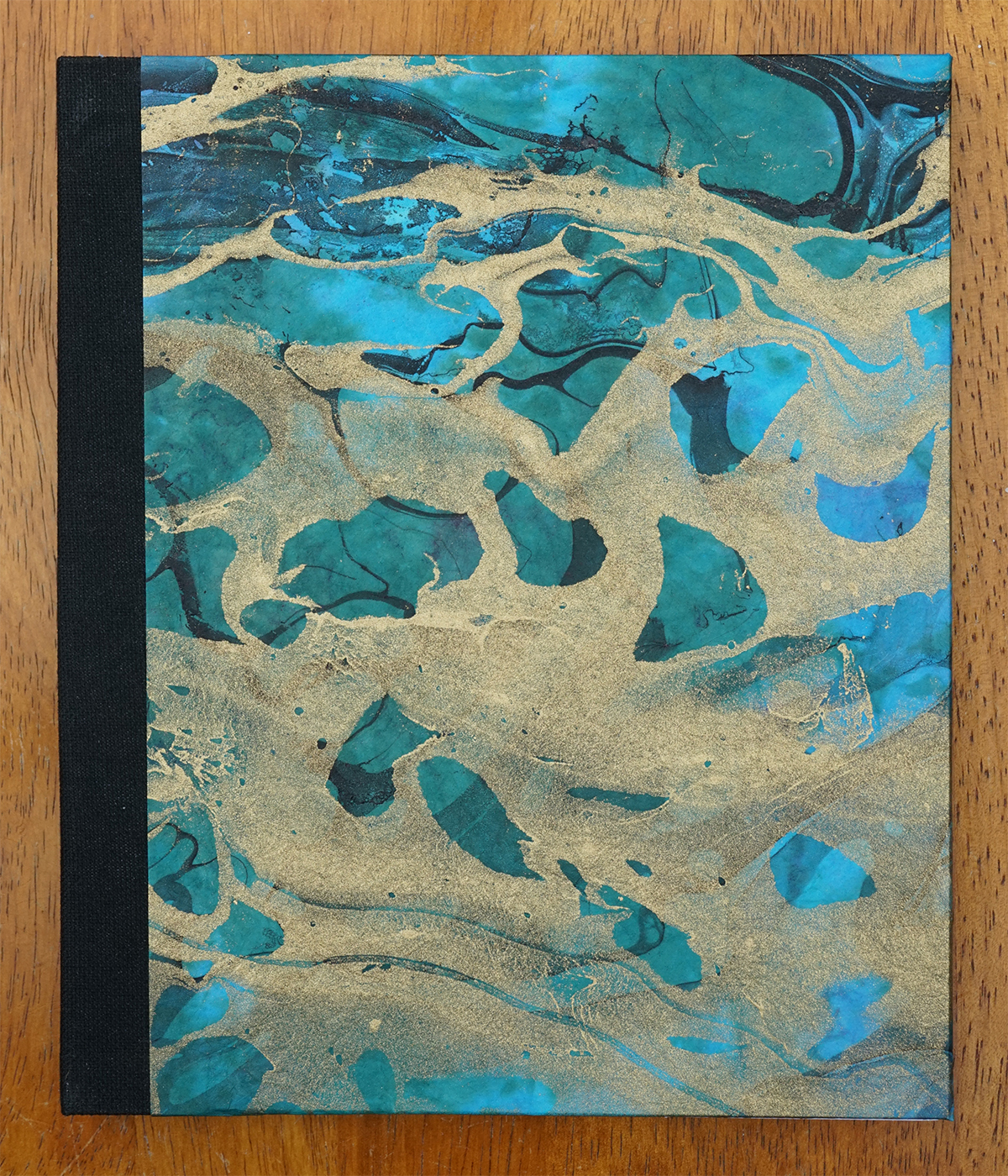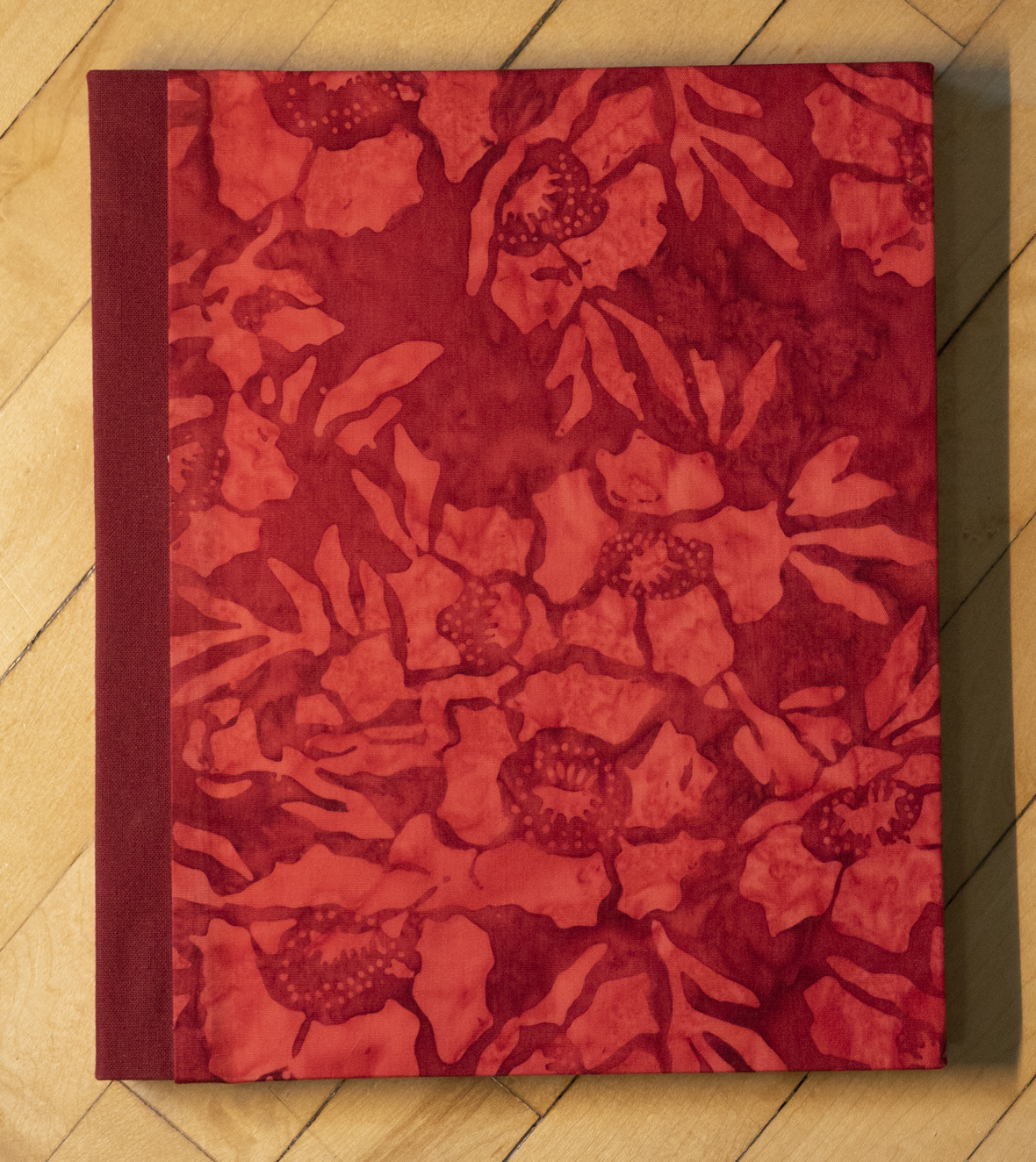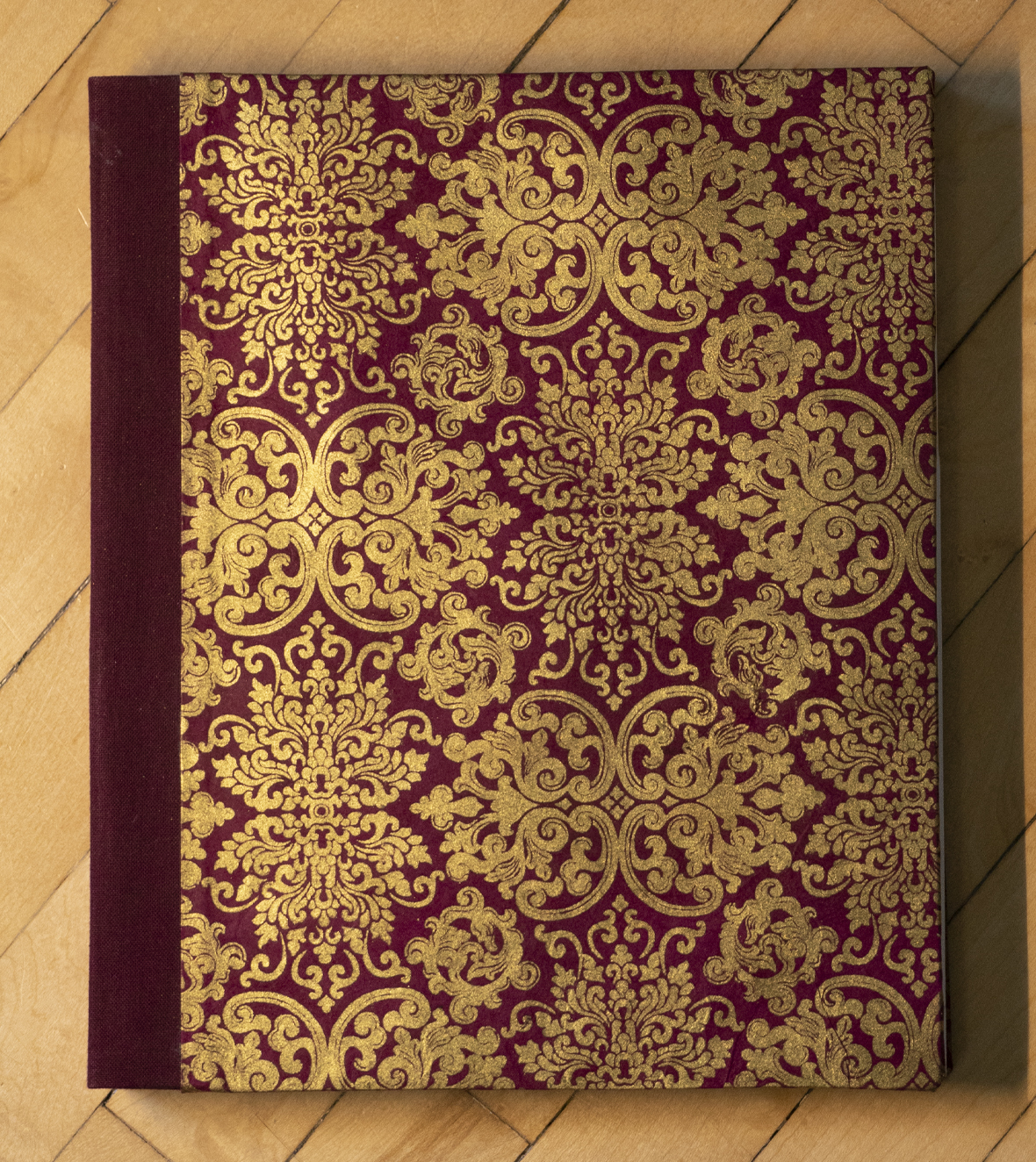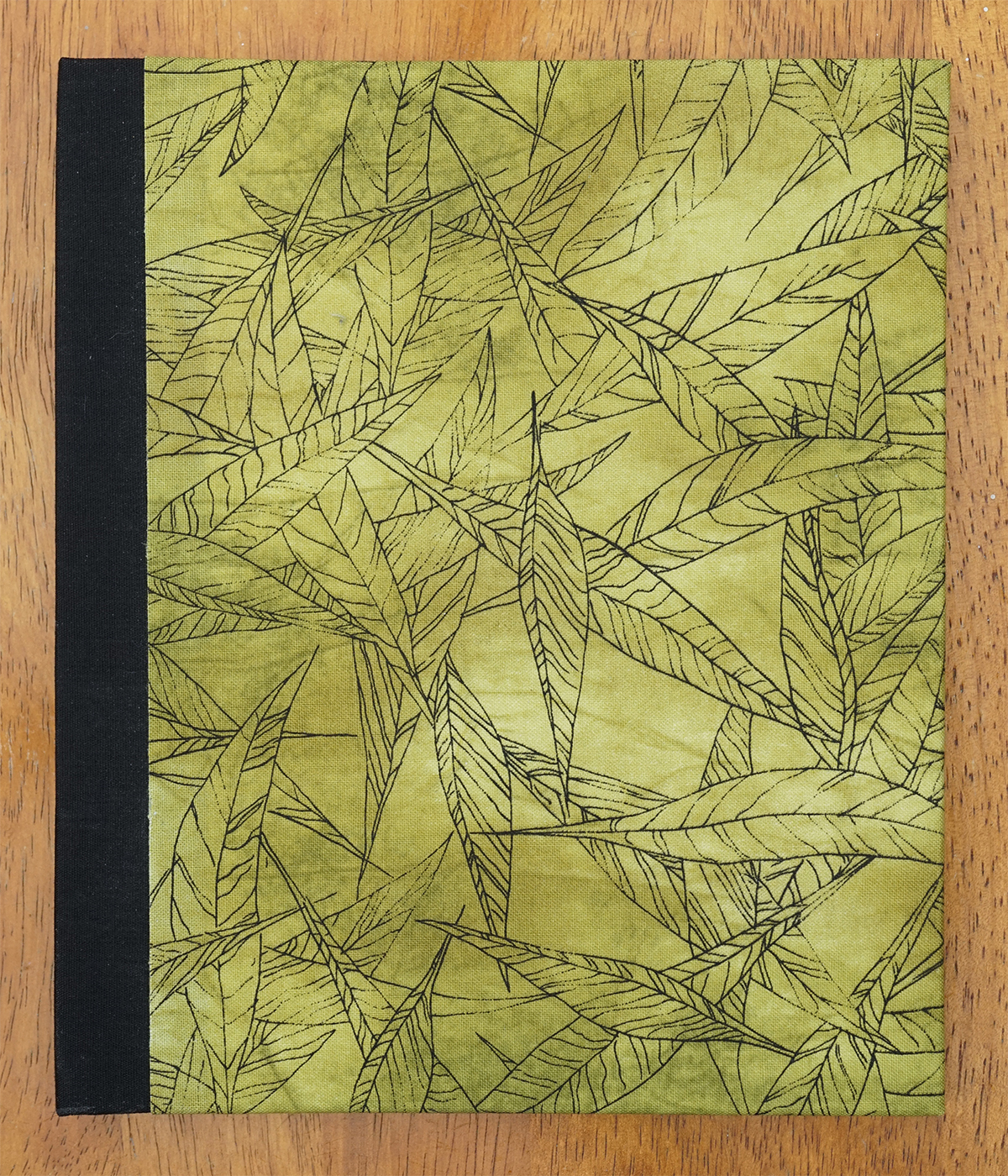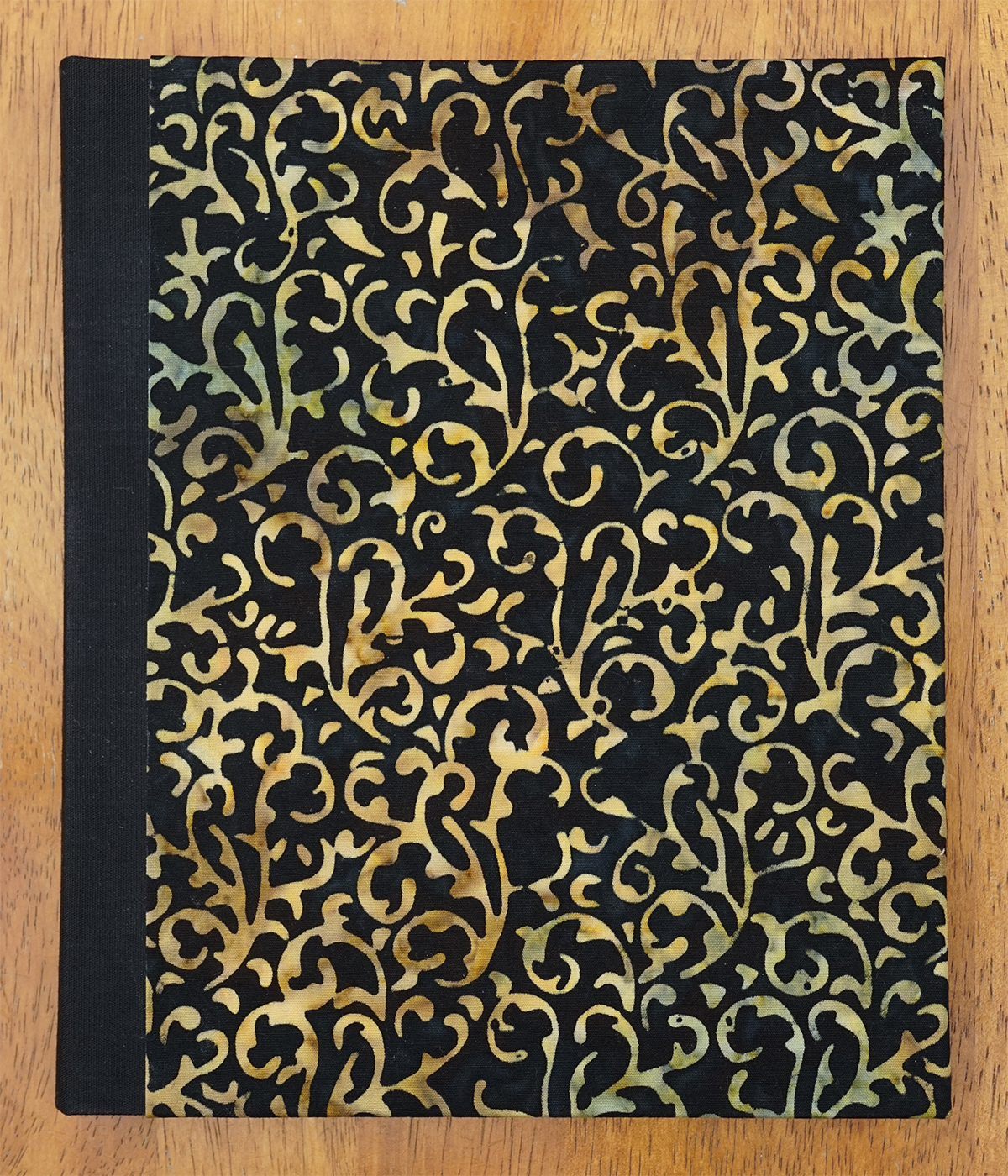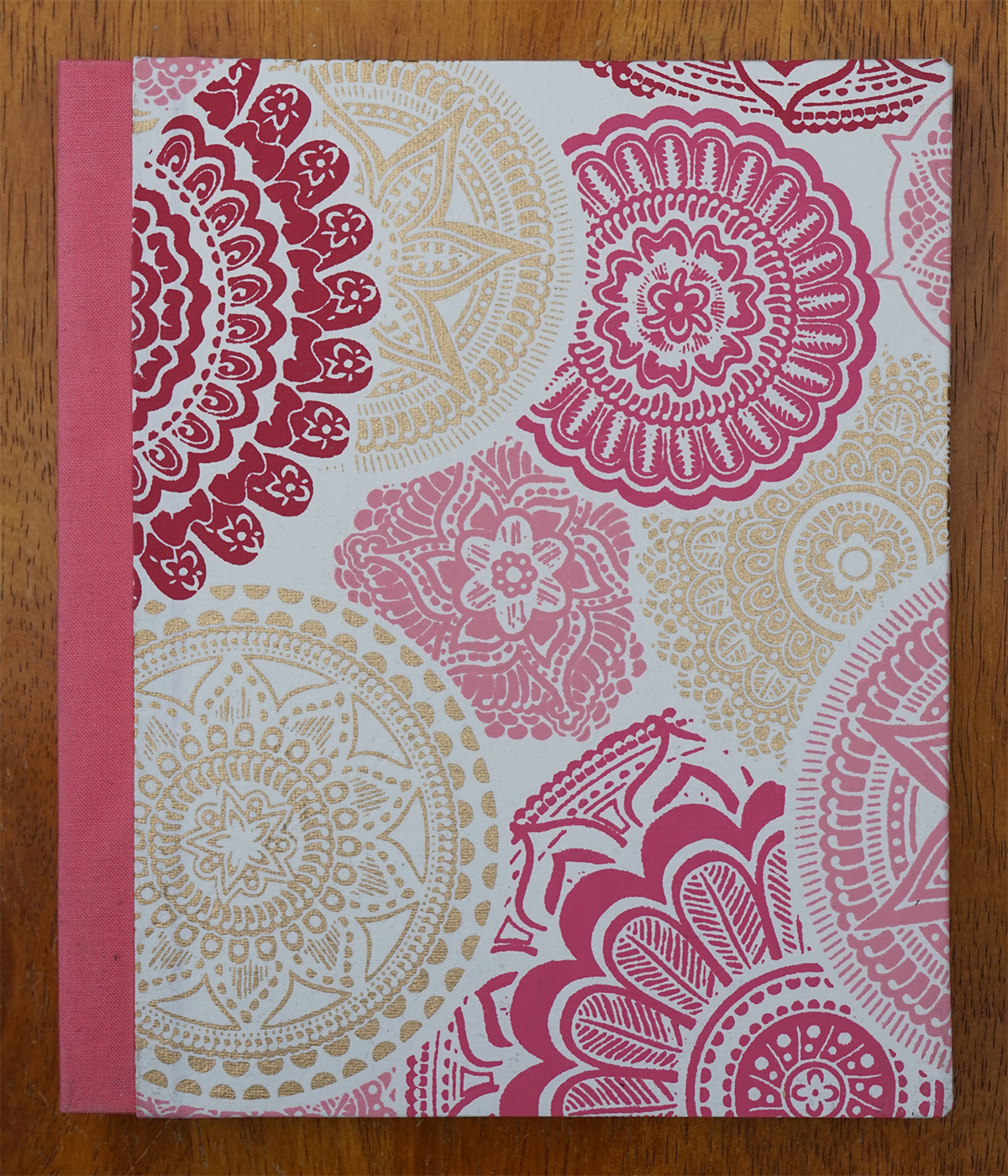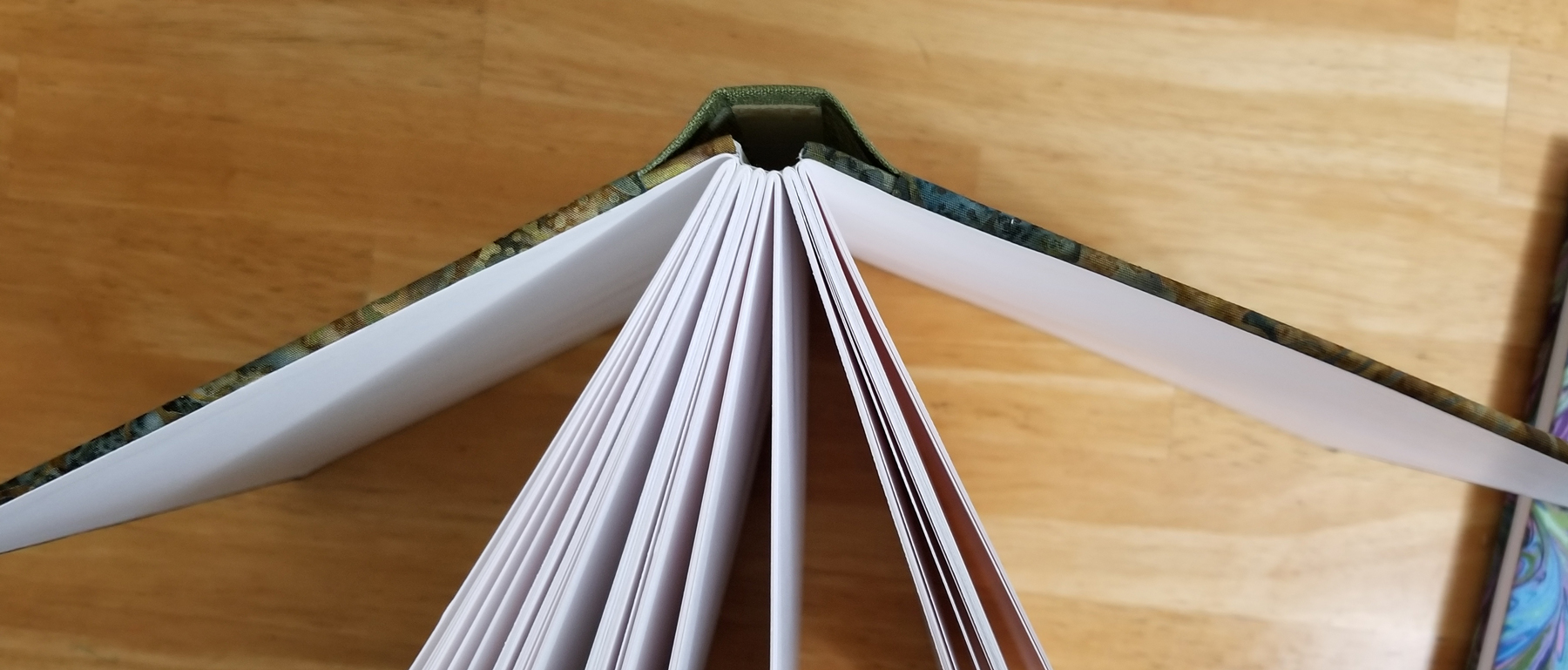 I make things because my demons won't give me any peace until  I make something for us – mosaics, sculpture, drawings, books, stickers, furniture, tools...
I sell some of what I make, sometimes... when I can let go of it.
Often the work I sell is work created especially for a person. Commissions, pieces created as a collaboration between us, something that takes shape in our minds during a number of conversations, eventually making its way out into the physical world. Other times people just see something I've made and want to have it.
Books and stickers I just make, in large numbers. People buy them if they like them.