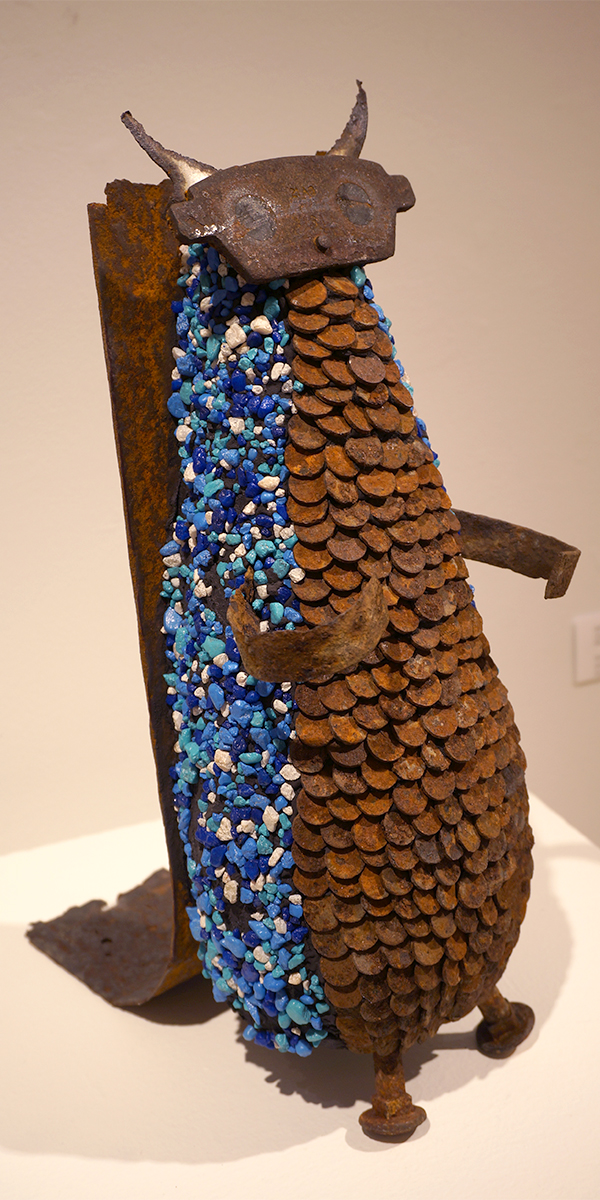 Price: $325
Material: Found metal and stones.
Size: 16″ tall
Coquette is a bit different from the other creatures… she's a ground dweller — no flitting about for her. No-sir-ree… she'll keep her feet on the ground and her head out of the clouds. She's quite the practical one.
Coquette is mostly found metal. Her materials were collected over the course of a year and a half of bicycling around town. And her back and tail came from way, way up the Mississippi River, in a little town called Pepin… Coquette was a well-traveled girl, even before she got herself all put together.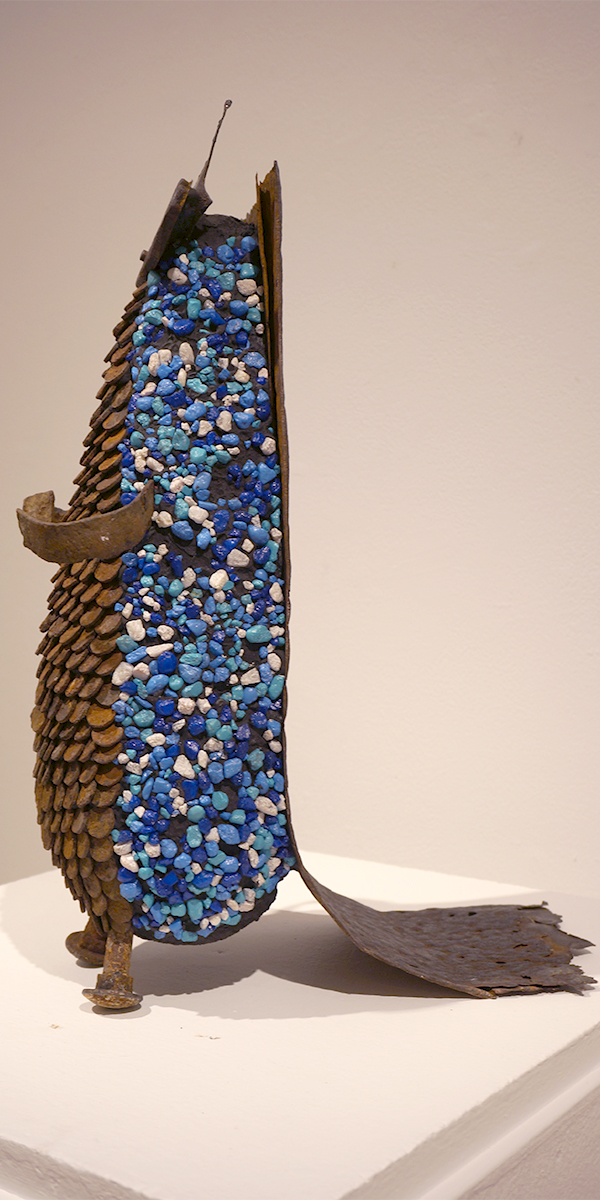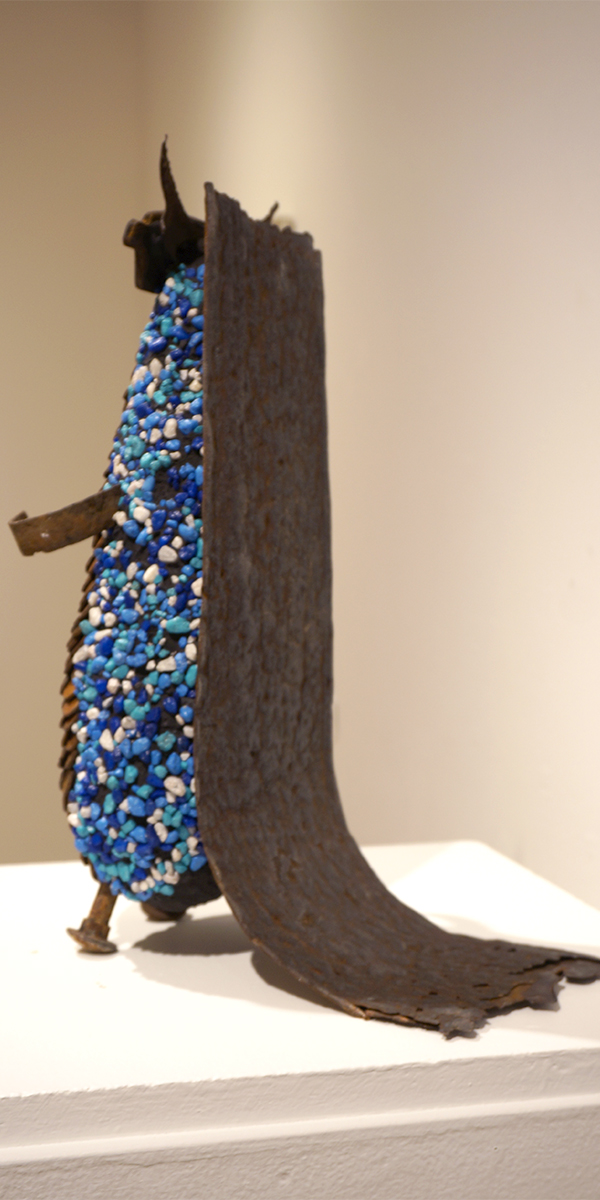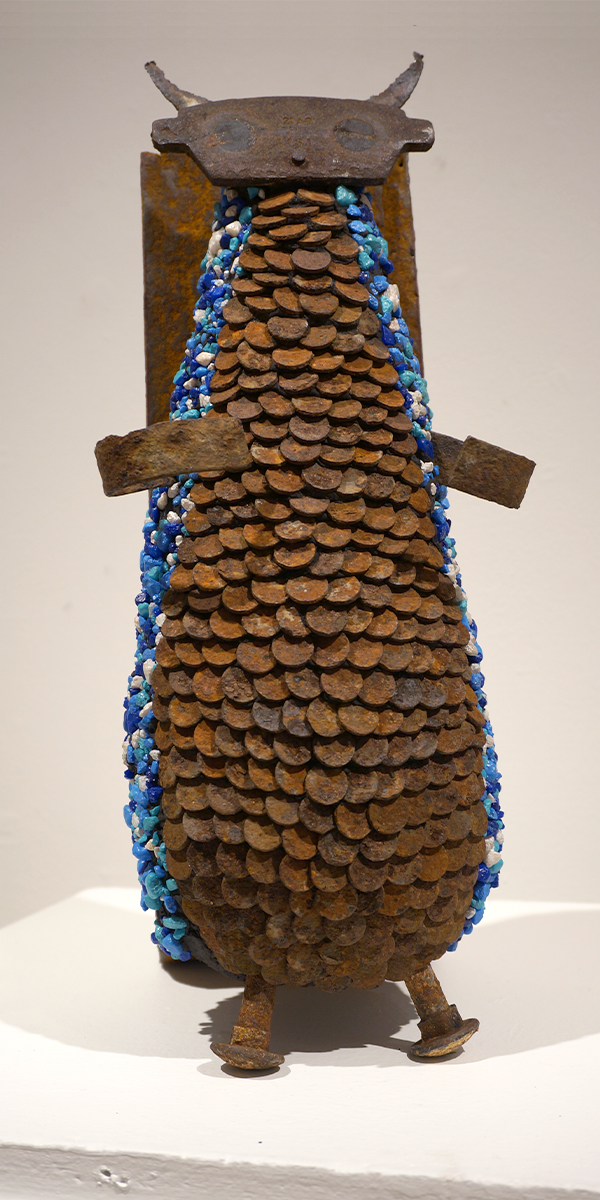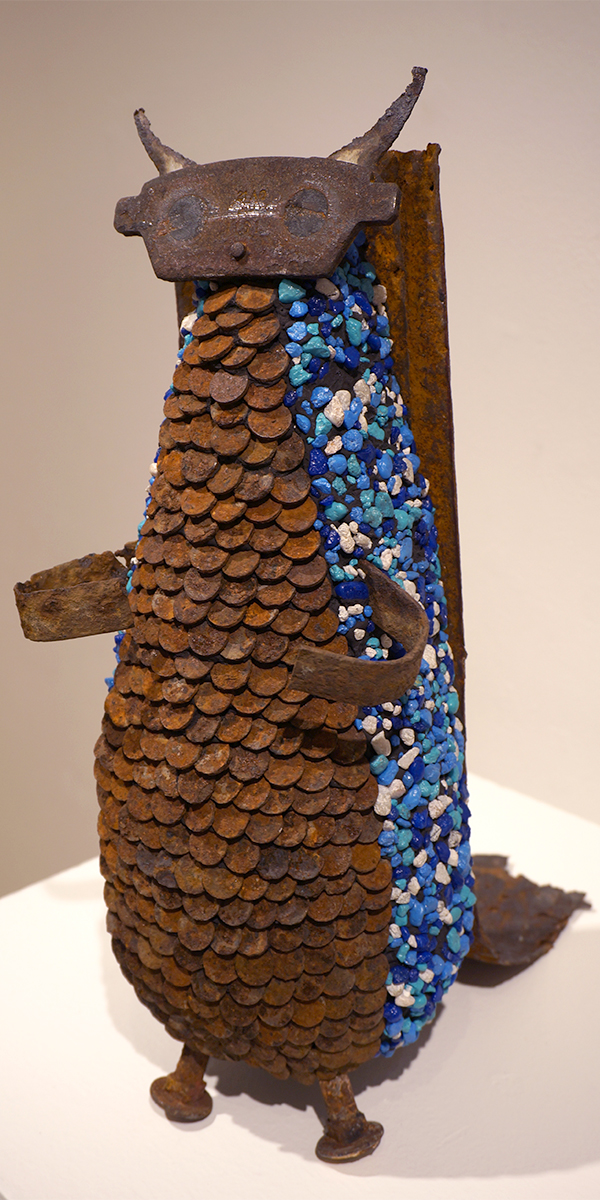 I make things because my demons won't give me any peace until  I make something for us – mosaics, sculpture, drawings, books, stickers, furniture, tools...
I sell some of what I make, sometimes... when I can let go of it.
Often the work I sell is work created especially for a person. Commissions, pieces created as a collaboration between us, something that takes shape in our minds during a number of conversations, eventually making its way out into the physical world. Other times people just see something I've made and want to have it.
Books and stickers I just make, in large numbers. People buy them if they like them.