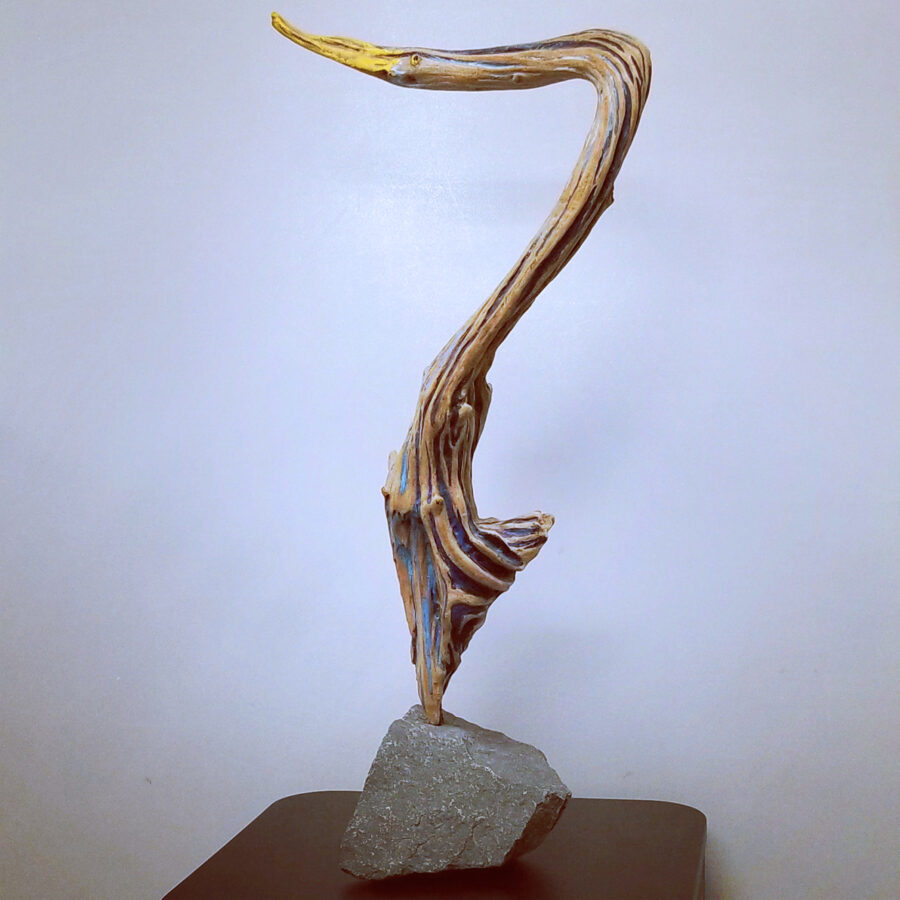 Price:
$895
SOLD
Material: driftwood, encaustic paints, granite river rock
Size: 34″ tall
Heron is a sculpture made from driftwood out of the river. I picked up the driftwood and carried it home with me, knowing that it was going to become something. But it ended up in a box in the basement for a couple of years before I found it again and knew what it should be. 
This sculpture was purchased by an individual and is on permanent loan to Saint Mary's University in Winona, Minnesota. It sits in a classroom in the new Science and Learning Center on campus.
I make things because my demons won't give me any peace until  I make something for us – mosaics, sculpture, drawings, books, stickers, furniture, tools...
I sell some of what I make, sometimes... when I can let go of it.
Often the work I sell is work created especially for a person. Commissions, pieces created as a collaboration between us, something that takes shape in our minds during a number of conversations, eventually making its way out into the physical world. Other times people just see something I've made and want to have it.
Books and stickers I just make, in large numbers. People buy them if they like them.